Hey, Nice To See Ya!


A little about me:

Hey there! Glad you could stop by. I started this site at first as a fancy way to host the many pictures that were beginning to stack up from being outdoors in Arizona, not to mention just many of the interesting things to see that I happened to have a camera handy to catch while outdoors wheeling or hiking. It eventually evolved from a small site that I had no intentions of being very serious about, to hosting thousands of pictures of my travels and the like. What you'll find here are pictures from four wheeling outings, rock crawling, a bit of camping, some site seeing, wildlife, old buildings, "ghost" towns, mining remnants, you name it, you might find something close. I've also used pictures to document many of the upgrades and fabrication work I've done to my vehicles that range from trail worthiness, to audio upgrades. I'm going to go out on a limb and call myself an amateur photographer in lieu of a "recreational" photographer, so you'll also find pics of what I refer to as my "artsy" side coming through. These may manifest themselves from nature shots to just the pure random. If you have any comments on my pics, or anything else on my site for that matter, don't hesitate to email me!
I have been into four wheeling and running the desert trails since I owned my first vehicle. In roughly 2000-2001, I became more interested in the more hardcore type of wheeling, called rockcrawling. It takes a vehicle with a bit of agility, some important and almost required modifications, and sometimes just plain disregard for sheetmetal. It requires traversing rocks that are at the least as large as a basketballs and range up to boulders as large as the entire vehicle your riding in. Each size of rock, demanding a different kind of respect and level of expertise to keep your vehicle repairs to a minimum and simply from rolling over onto it's roof. Check out the "Picture Albums" page to take the journey with me.
About My 4X4's:

The offroad rigs I currently own are a 1987 Jeep Cherokee and a 2003 Toyota 4Runner. The Jeep came to me in December of 2003 for a great price, so I couldn't pass it up. Although it was completely bone stock when I bought it, I knew that soon it would shed this "stock" label. This Cherokee was a Wagoneer Limited which had the popular 4.0 liter inline six, 4 speed auto transmission, and the 242 Selec-Trac transfer case. It also has the "bells & whistles" of power windows, locks, cruise control, leather, yada, yada....yes...I said leather :) Being the Wagoneer model, it has the woody panels up the sides, wood trim accents throughout the interior, and the 4 headlight grille setup. This was the rig that got all the modifications so that it would perform well on the rocks, yet still be a somewhat well mannered driver on the freeways (you really can't have the best of both worlds here). The Jeep now sits in the back yard collecting dust. It was more or less mothballed when it needed tires and since the MPG's were not the greatest to be driving 30 miles one way to work. Below is a list of the things I've done to it with links to specific pics for that modification. This is just a sampling of well over 1200 pics in my albums, check out the "Picture Albums" page to see them all.

I acquired the 2003 4Runner in early 2011. It's the Limited trim level 4WD with the 4.7 V8. This received a Overland Warehouse 2.5 lift that nets about 3" to 3.5". This kit includes 2.5" body Radflo coilover shocks in the front with Eibach coils and 2.5" body Radflo bypass shocks in the rear along with new coils. I also upgraded the front upper control arms to the Camburg 1.25" uniball versions. I then added All-Pro Offroad 1.25" wheel spacers to pull the tires out a bit to clear the new control arms. The current tires are Toyo Open Country AT II in the 285/75-17 size (33") and they run on OEM flat 5 spoke aluminum wheels. I have also done so extensive interior sound deadening and audio upgrades, among other things. Check out the album of pictures here: 2003 4Runner Upgrades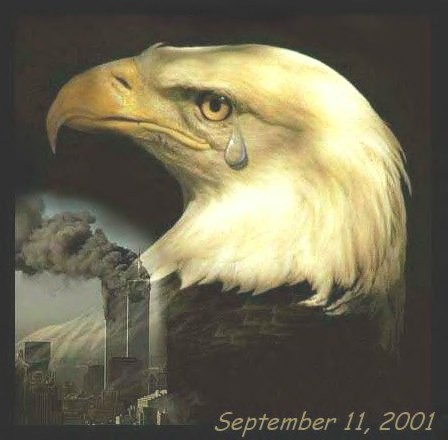 Go below to sign my guestbook, and let me know you were here!!







My Email: offroader673@gmail.com